Fall Fundraiser for Imagine School at Imperial Valley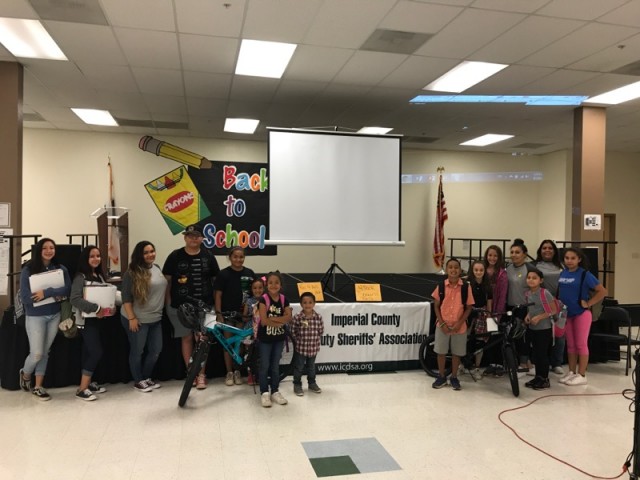 Dear Imperial County Deputy Sheriffs Association,
We would like to express our sincere thanks for your generous support of the Imagine School for their Fall Fundraiser this year. This fundraiser was a huge success and we made great progress toward our goal of upgrading the playground area for the students. Your generous contribution of donating bicycles for the highest sellers helped us make this activity a success.
The commitment and generosity of our community continue to amaze our PTO. On behalf of Imagine School at Imperial Valley Parent Teacher Organization, thank you!
Sincerely,
Priscilla Sandoval
Imagine PTO President